Utility bills are a creepy way of increasing your expenses. Here are five ways you can cut down your bills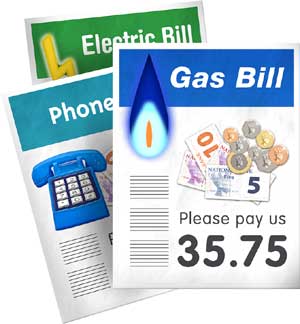 1. Don't run the water.
More times than not, when you run the water without putting the plug in, you use a lot more water than what you need to. If this is hot water it will have a big effect on your gas bill as well as your water bill. Next time you wash the dishes, put the plug in and wash them with the water running, see how quickly the sink fills up.
2. Invest in curtains and close them.
Your windows let in a lot of cold air and hot air escapes. This air then goes on to fill the room so it may seem that you need to have your heating on for longer. If you get a good pair of curtains, they will block the air coming in and out of the windows.